PROJECTS
SAVE THE DATE: July 22 | New LACE Edition from Carmen Argote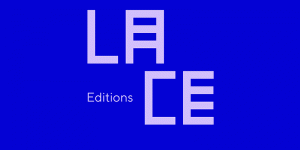 Carmen Argote joins a long list of artists that have created limited editions in support of LACE.
7.9.2020
Glove Hand Dog@Commonwealth and Council; Hand Dog Glove@ Clockshop; Dog Glove Hand:@Stairwell Gallery
Hand Dog Glove
In partnership with Commonwealth and Council and Stairwell Gallery, Clockshop presents Carmen Argote's exhibition Hand Dog Glove. The work in the exhibition comprises drawings and a new film, and is an outgrowth of Argote's daily practice of walking the streets of Los Angeles. Argote describes her walking habit as synonymous with thinking, a way of taking in and digesting the conditions of her environment. Through walking, the artist "deconstructs and reconstructs my ideas, thoughts, and self."
In a spirit of generosity and hospitality, Clockshop, Commonwealth and Council, and Stairwell Gallery are pleased to come together to support Carmen Argote's practice
About Last Light
The component of Hand Dog Glove produced by Clockshop is a short film, Last Light, made immediately prior to and during the first wave of the pandemic. Last Light is a meditation on walking and memory in Los Angeles. The film explores notions of selfhood under the dual threat of contagion and isolation. Combining video and still images of an evacuated city with an intimate voiceover, the narrator reflects on feelings of vulnerability and betrayal, and draws on childhood memories to makes sense of a city transformed. Over the course of the piece, day moves to night as the artist traces a path from demolition and sickness to envisioning a different world.