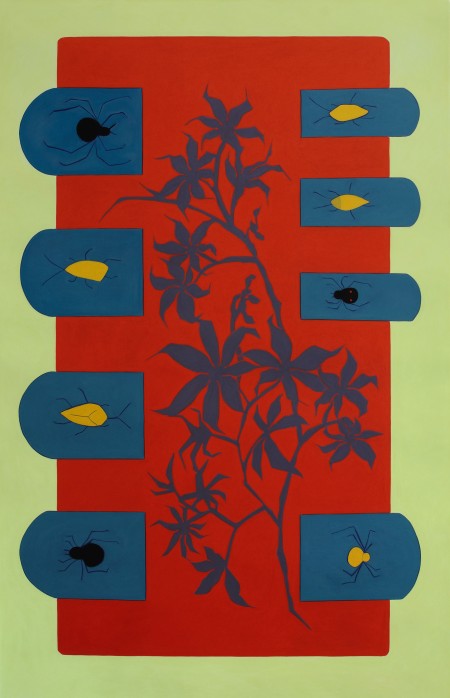 Game Counter No. 2
2009
About the Piece
I was attracted to the design of the game-counter, a small vintage score keeping object for card games. The design of the object resonated with me in the way that is organized both spatially and through its images. These objects suggested narrative through its series of tabs. Motivated by curiosity and the seduction of its structure, I explored the spacial distribution through these large scale pastel works to see if the subjects on the tabs and the central subject could visually mix and match on a larger scale, creating a game-like experience when trying to connect to the idea. The surface, scale and color of this work is essential to the experience.
Material: soft pastel
Dimensions: 69" x 40"